AMBCS UPDATES
After a long year and a few months.. we are officially going back inside!
That's right! Join us starting Every Sunday starting, June 6th, 2021, at 10:00 am for in-person Sunday morning worship!
Doors open for seating and temperature checking at 9:30 am and service begins at 10 am! Masks and social distancing are REQUIRED. We can't wait to see you IN PERSON!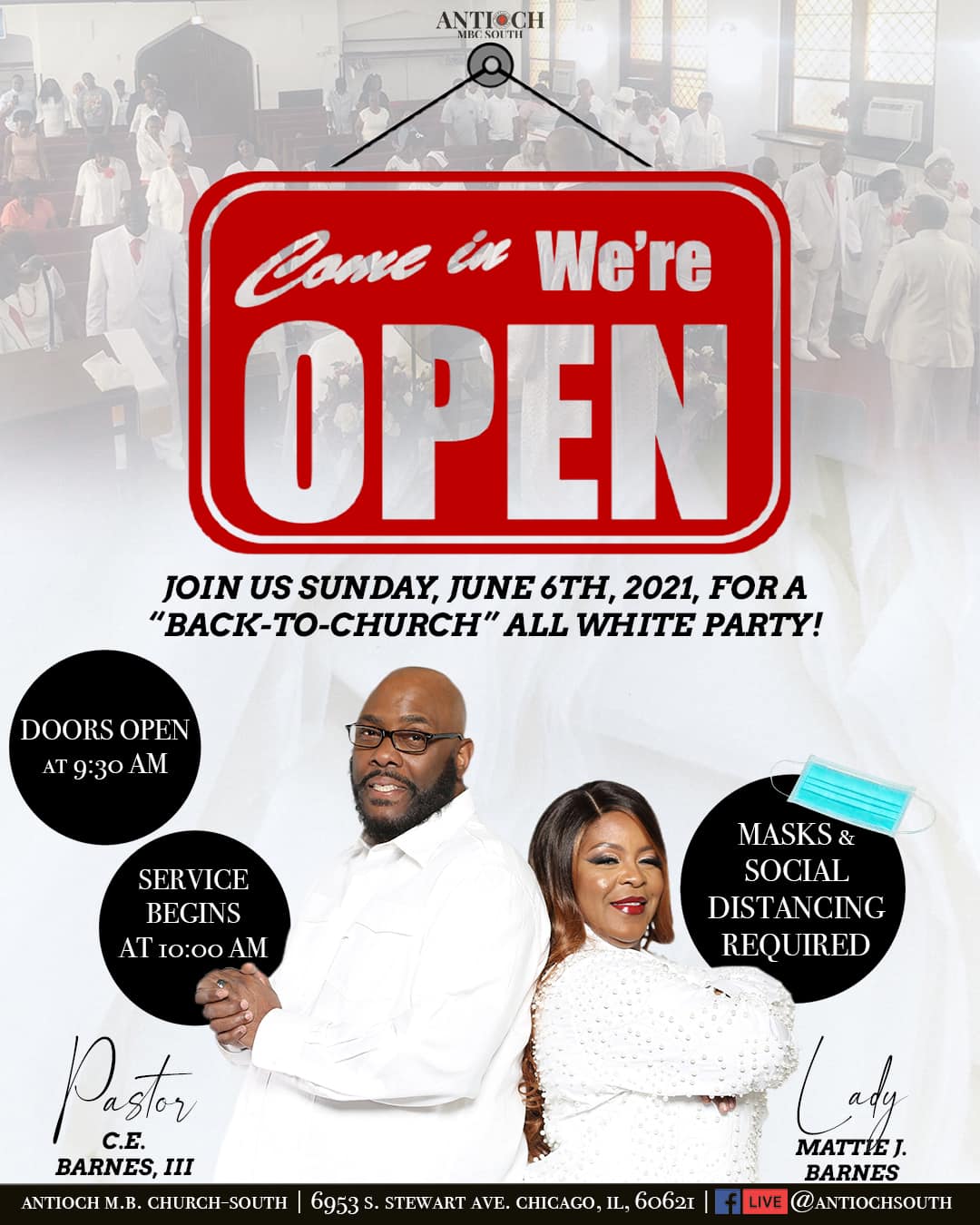 SPECIAL ANNOUNCEMENT
You read it right! The FFABC College Night experience has returned! If you took part in the last College Night, you KNOW this isn't something you want to miss!
This year we will have our very own Megan Barnes leading praise and worship, performances from members of Alpha Illinois, musical selections from the Favored Friday ABC Choir, and the preached word from another one of our own: Rev. Richard Boone IV, Youth & College Pastor of Wheeler Avenue Baptist Church of Houston, TX! Are you ready???! Grab your college gear and meet us at Antioch Missionary Baptist Church South on Friday, June 18th, at 7:30 pm!
REGISTRATION IS OPENS NOW!!!! Seating is limited. Click here https://www.eventbrite.com/e/157973303403 to secure your spot!
FFABC Graphic Designer: RaDaniel Arvie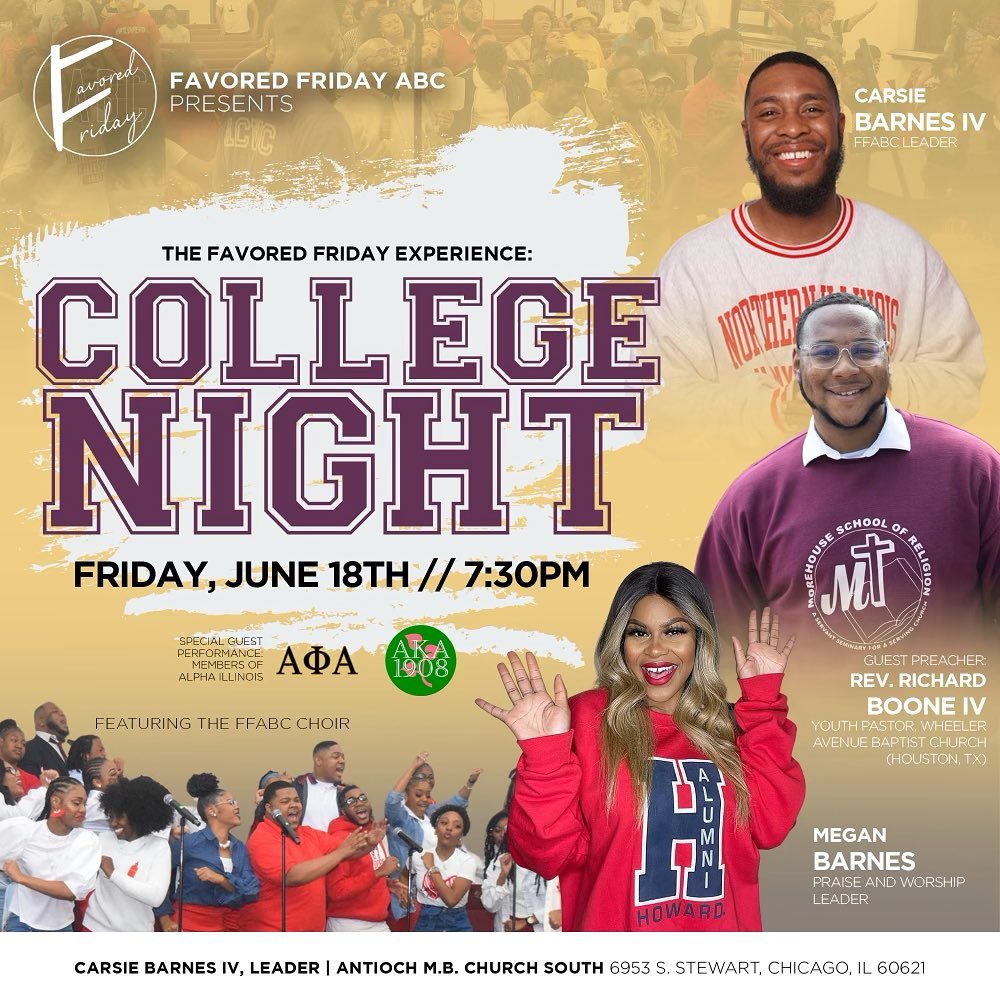 Have you heard? Favored Friday ABC Choir debut single is OFFICIALLY AVAILABLE on all digital outlets!!!!! Start your week off with some brand new Favored Friday FIRE!!! AVAILABLE NOW!