AMBCS UPDATES



SPECIAL ANNOUNCEMENT
LET THE CELEBRATION BEGINS!
Join us as we officially kickstart our 2 year anniversary! On Friday, April 23rd, at 7:30 pm, the Favored Friday Experience will be BACK and better than ever! We're excited to have our very own Carson Barnes to lead us in praise and worship and our FFABC Headquarter Pastor, Dr. C. E. Barnes, III, to bring forth the preached word! We're also excited to hear from the FFABC Choir and to debut our brand new FFABC Dance Ensemble! Seating is FREE and LIMITED, but you MUST register by clicking here https://www.eventbrite.com/e/150343019017
The experience will be held at Another Chance Assembly (5136 W Division St, Chicago, IL 60651). Doors open at 6:30. You MUST register in order to attend.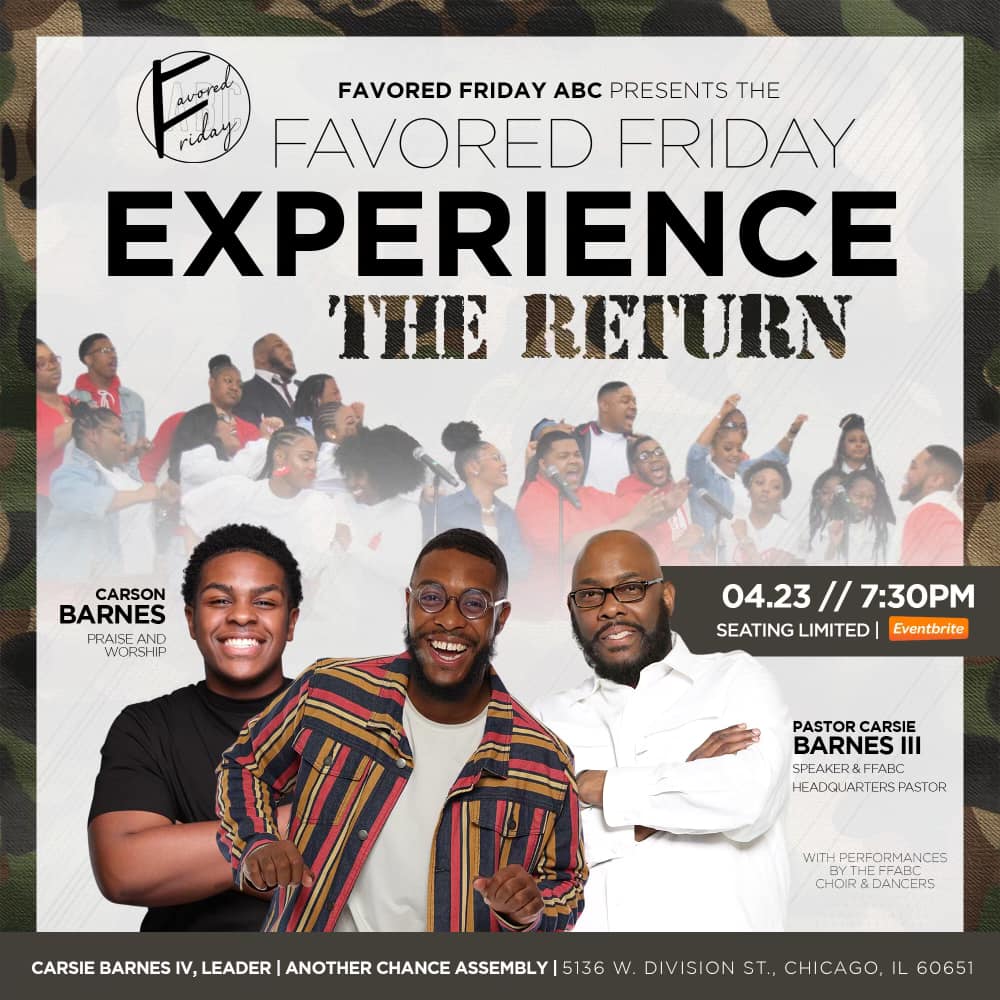 But it wouldn't be like us if we didn't have a concert, right?! On Sunday, April 25th, at 7:30 pm, join us again at Another Chance Assembly as we Redecorate the Traditional! Bring your tambourines and washboards because we're taking it BACK and singing some of your favorite old songs the Favored Friday way. We're ecstatic to have Zachary Weatherington of New Zion Temple (Hammond, IN) as our praise and worship leader for the evening. Won't you come and help us celebrate? There are both General Admission and VIP tickets available for purchase.
Click HERE https://www.eventbrite.com/e/150350928675 to get your tickets today! It's time to party!